What Are the Top Entry-level IT Certifications?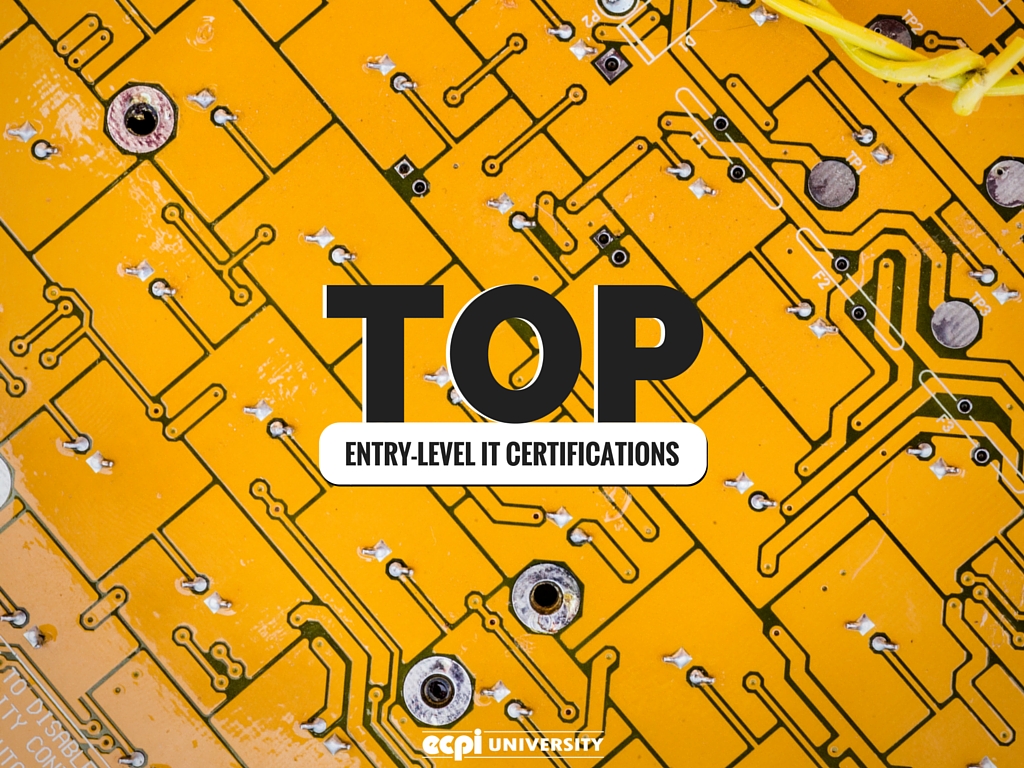 They are the problem solvers, the pragmatic purveyors of practical wisdom. They work diligently in every office building, business, government agency, and non-profit across the country. They are the men and women who make sure organizations have the computers, printers, security systems, and networks needed to succeed—and that the technology works.
They are information technology professionals, and they are in high demand.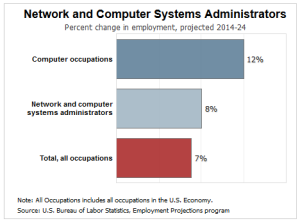 IT professionals have many titles. Some are called network administrators, others systems engineers. All have job prospects that are expected to grow rapidly, by 8 percent, over the course of the next decade (according to the United States Bureau of Labor Statistics).
Yes, the IT industry is growing, offering an array of opportunities for people willing to work hard, get a good education, and pursue certification. Getting certified helps you stand out from the crowd. It shows employers that you have the knowledge, skills, and experience to succeed.
Here's a look at five of the top entry-level IT certifications you should consider:
Advanced Network Administration and Management Certificate
Network administrators help organizations identify their network needs, make planning and purchasing decisions to meet those needs and implement, secure, maintain and repair networks once they are installed.
Earning a certificate in Advanced Network Administration and Management will help prepare you for each of these roles. Most programs will focus on four areas that are key to the success of every network administrator:
advanced routing
IP routing implementation
IP switching implementation
Maintaining and troubleshooting IP networks.
Certifications can be valuable for network engineers, systems engineers, network support engineers, and network administrators.
Cisco Certified Network Professional Certification
The Cisco Certified Network Professional certificate is one of the most popular entry level certificates. It demonstrates to employers that you are able to properly install, operate and configure enterprise-level switches and routers as well as identify and solve common network problems.
Most programs offer courses in:
Routing
Switching
Maintaining and troubleshooting IP networks.
Becoming certified as a Cisco certified network professional is a great way to get your foot in the door in a growing industry.
Windows Network Engineer Certification
Companies and organizations across the country and around the world use Windows operating systems to manage and create information. Windows is an operating system that is critical to the success of businesses in every industry—and windows network engineers are the people who keep it running properly.
Earning your Windows Network Engineer certification requires that you successfully complete seven exams to demonstrate your expertise in the following areas:
Windows 8
Microsoft server 2012
Managing Windows server 2012
Server 2012 administration
Server 2012 services
Server infrastructure
This certificate program provides you with practical skills and knowledge that can help make you an asset to organizations that run Windows operating systems anywhere in the world.
Help Desk Administration and Management Certification
The help desk is perhaps the most important place in any organization. It's the first place employees call when they have any sort of problem related to their computers, printers, Internet connection, or email. And the person who answers the phone is relied upon to provide fast, accurate, and effective advice.
That's what makes earning certification in Help Desk Administration and Management so valuable. You will study:
Computer organization
Networking basics
Networking security concepts
By the time you have earned your certificate, you will have knowledge, skills, and experience with basic computer maintenance, upgrading, configuring personal computing hardware, and components. You will have proof to share with employers of your abilities to maintain, upgrade, and configure PC systems.
Server Administration and Management Certification
Each year, more and more businesses and organizations move their technology to cloud-based servers. These off-site servers reduce the need for individual businesses and organizations to invest in their own servers—but not the need for highly trained IT professionals to ensure that the servers are secure and meeting the needs of the organization.
And if an organization has its own server, IT professionals with server administration and management skills are even more valuable. The Server Administration and Management Certification program gives you these skills. You will gain practical skills and knowledge around:
Configuring Windows 8
Implementing advanced server infrastructure
Managing and maintaining Windows 8
Installing and configuring Windows server 2012
Designing and implementing a server infrastructure
The Server Administration and Management Certification program aims to prepare you for a variety of settings—from small offices to large businesses.
Get Started on Your IT Certification Today
If you are interested in jump-starting a career as an IT professional, connect with the experts at ECPI University today to learn more about the IT certifications we offer. They will help you determine which of the top entry-level IT certification programs will best help you meet your career goals.
DISCLAIMER – ECPI University makes no claim, warranty, or guarantee as to actual employability or earning potential to current, past or future students or graduates of any educational program we offer. The ECPI University website is published for informational purposes only. Every effort is made to ensure the accuracy of information contained on the ECPI.edu domain; however, no warranty of accuracy is made. No contractual rights, either expressed or implied, are created by its content.