The 4 Elements of Becoming a MSSC Certified Production Technician (CPT)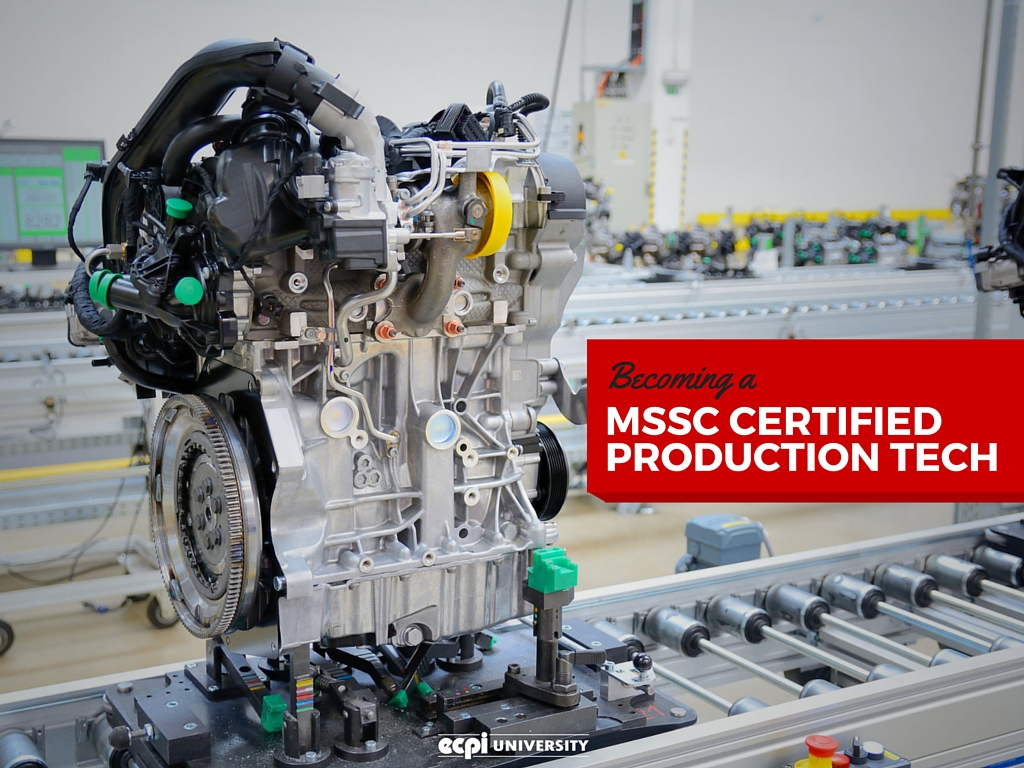 Over the past decade, American manufacturing has started to experience a renaissance. Major companies like GE (General Electric) have started to invest in bringing manufacturing back to the U.S. from overseas. The capital investment to reopen closed manufacturing plants doesn't do any good without skilled workers to man those factories. An MSSC Certified Production Technician (CPT) should have all the skills needed to work on the factory floor, monitoring equipment and seeing products take form. By mastering the four elements of certification, you could be a part of the next industrial revolution.
1. Safety
Working with complex manufacturing machinery starts with safety protocols. Machines often operate at very high temperatures or using corrosive substances. As products feed from the beginning of the production line to the end, workers need to know how to safely interact with the line to clear clogs and ensure quality control. While every plant will have specific safety regulations in place for their line, MSSC certification includes an overview of the safety protocols required by OSHA and needed to work on the line with minimal risk of injury.
2. Quality Practices and Measurement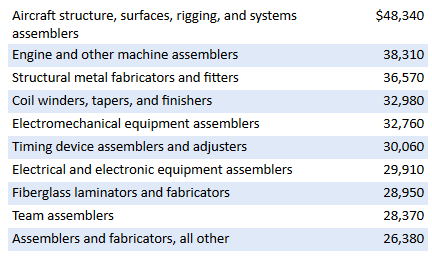 One of the major factors encouraging domestic manufacturing is in the availability of advanced manufacturing technology and increasingly accurate analytics. Today's plant workers can help track incremental process improvements, ultimately reducing the time to manufacture a specific product. Faster manufacturing at the same quality level helps offset the higher cost of labor required in the United States. For example, fabricators and assemblers for aircraft systems earned a median annual salary of $48,340 in 2104, according to the Bureau of Labor Statistics.
Quality control is another important aspect of manufacturing plant work. Ensuring every product off the line meets minimum quality standards helps prevent potential problems at the consumer end. A poorly wired stove is a fire risk and a recall can cost companies millions. For example, the Toyota brake issue resulted in massive recalls in 2014. In fact, the Toyota brake recall affected 1.7 million vehicles worldwide and impacted other brands using the same parts. Learning effective quality control standards helps minimize the risks to consumers when products leave the factory floor.
3. Manufacturing Processes and Production
Part of the GE factory re-tooling involved breaking down the silos between development and production. The workers on the factory floor communicate directly with those who develop the processes and products that later go into production. This streamlined approach to communicating means factory workers need to have a more in-depth understanding of how the production process works. The more you know about processes and production, the more you can be on the lookout for opportunities for improvement.
Even small process improvements have the potential to realize massive gains by the end of the year. For example, a factory that produces refrigerators might have a production time of nine hours per unit and a total production capacity of 4,000 units per month. That works out to about 6 units completed per hour.
If you can cut that time per unit by five minutes, the company can produce an extra 440 units per year at no increased labor cost.
4. Maintenance Awareness
As factories become more complex and rely more heavily on industrial machinery during the assembly process, maintenance takes center stage. A single outage on the line can bring production to a screeching halt or produce substandard products. When a factory losses a single day of production, that results in thousands of lost units and missed shipping deadlines. A regular schedule of maintenance and learning how to look for potential problems can help reduce the risk of an unplanned shutdown. A planned shutdown allows for after-hours repairs, avoiding unnecessary expenses.
Earn Your CPT Certification to Join the Maker Movement
Mastering the four areas required for MSSC certification may give you the skills you need to be part of the manufacturing process. You could work on anything from airplanes to electronic equipment. Micro-manufacturing is also on the rise, with local companies sending out limited run orders and creating new jobs.
If you're interested in seeing products come together from the basic idea to the finished package, factory work might be exactly what you're looking for. ECPI University's Advanced Manufacturing Academy offers a curriculum that could give you MSSC certification upon completion. You can also enroll in customized training in PLC's, CNC machining, and other specialized manufacturing courses. Contact ECPI University today for more information.
DISCLAIMER – ECPI University makes no claim, warranty, or guarantee as to actual employability or earning potential to current, past or future students or graduates of any educational program we offer. The ECPI University website is published for informational purposes only. Every effort is made to ensure the accuracy of information contained on the ECPI.edu domain; however, no warranty of accuracy is made. No contractual rights, either expressed or implied, are created by its content.